Google Shopping allows eCommerce sellers to sell their products on Google Search.

Setting it up is quite complex so this guide will try and answer some of the most popular questions customers come across when using Google Shopping.
---
Before you start
You'll need an Admin login to Repricer.com. If you don't have an Admin login, you can request one from an Admin user within your business.
You will need to have your Google Shopping setup completed. To find out how to do it click here.
---
01 My products are disapproved, how can I fix this?
Sometimes it can happen that you'll see a
Product Status: Disapproved
alert on your Google Shopping Dashboard.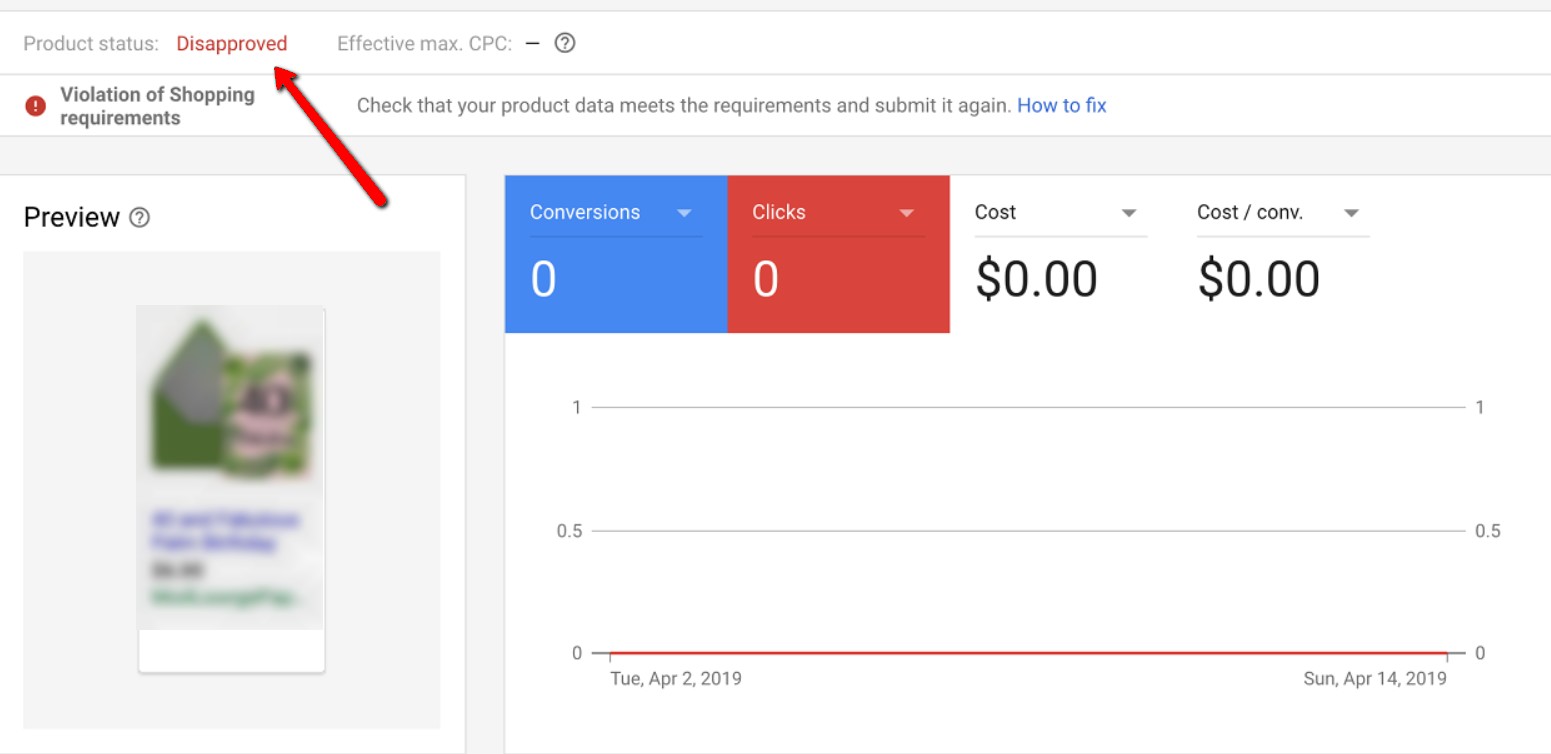 Disapprovals happen when 
Shopping ads policies
 or 
Product data specification
 requirements are not met. Here are the most common reasons for disapproval and what you can do:  

02 What tROAS should I set?
Target ROAS (tROAS) lets you bid based on a target return on ad spend (ROAS). This 
Google Ads Smart Bidding strategy
 helps you get more conversion value or revenue at the target return-on-ad-spend (ROAS) you set. Your bids are automatically optimised at auction time, allowing you to tailor bids for each auction.
Note:
to find out more about tROAS,
click here.
Setting up Target ROAS depends on your own business goals. Just remember that if you set it too high, the algorithm could be too conservative with your budget and not spend it all.
We recommend starting a few 100% lower and then incrementing upwards once per week until you get to you ultimate target.
Pro Tip:
You should monitor your Cost and Conversation Value to view the effect the tROAS changes are having.

Further Readings
If you would like to find out more about managing your Google Products,
click here.
If you would be interested in learning more about using the Google Shopping Dashboard,
click here.