Once you have installed Skubana in xSellco repricer, customers on the Ultimate package can automatically pull Skubana vendor cost prices for the products they would like to reprice in xSellco. Instead of manually inputting your cost prices for each individual product in xSellco, you can start maximizing profit on every sale by repricing according to your exact vendor cost prices instantly. Once you have imported your prices from Skubana to xSellco, you can now manage your product pricing seamlessly within one platform.
Skubana customers on any Repricer plan can also see all product details for the SKUs they have uploaded in xSellco, keeping all product details in one place without leaving the xSellco dashboard.
Import Skubana vendor costs
1. In your xSellco dashboard, go to Settings > Company Settings

2. Select the Skubana tab and go to Pull Vendor Cost > Click Here.

Allow a few minutes for your costs prices in Skubana to be matched to your products in xSellco.
View Skubana product details in xSellco
1. In your xSellco dashboard, click on Repricer
2. In the Products section, search for the product you would like to view, and click on Show Skubana product details, which is located under the item title.

3. In the pop-up screen, you will now be able to see your vendor cost and selling price at a glance, as well as all other main product details without having to click out of your xSellco platform.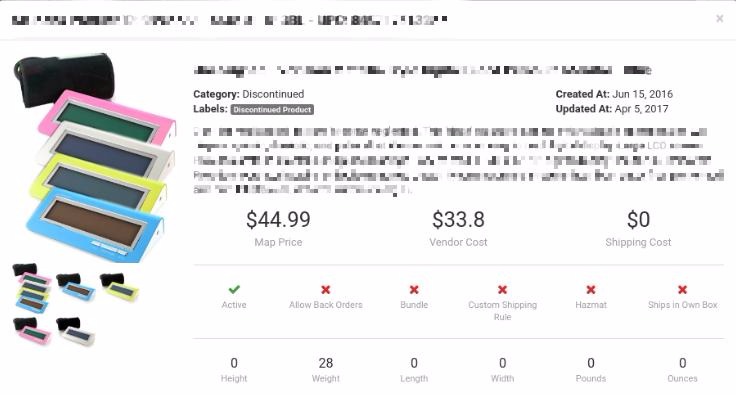 Got questions on any xSellco features? Get in touch with us at support@xsellco.com.